Functional Restoration Program
PainCare of San Diego
Office Hours
Monday 8:30 AM – 6:00 PM
Tuesday 8:30 AM – 6:00 PM
Wednesday 8:30 AM – 6:00 PM
Thursday 8:30 AM – 6:00 PM
Friday 8:30 AM – 6:00 PM
Saturday Closed
Sunday Closed
Book Your Appointment Today
(858) 202-1546
or
If you are ready to begin treatment and find healing with PainCare of San Diego, call (858) 202-1546 today.
Functional Restoration Program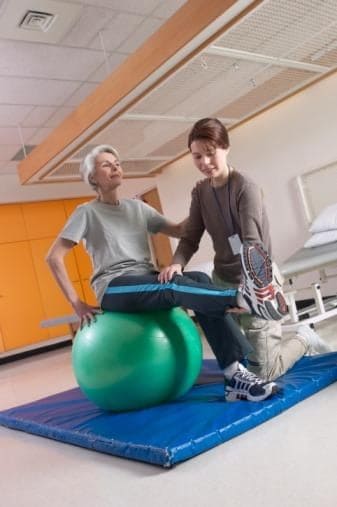 PainCare of San Diego's Functional Restoration Program is an intensive, 8-week treatment program designed for the chronic pain patient who has not achieved sustained relief with standard levels of care. Patients who have exhausted medical and surgical treatments and are now stuck in a cycle of pain, depression, physical de-conditioning and worry may be selected to participate.
The multi-disciplinary approach of our Functional Restoration Program (FRP) helps improve the patient's physical condition while decreasing feelings of helplessness. One goal of therapy is to reduce passive pain behavior so that our patients are managing their pain instead of letting the pain manage them.
Participants in the 8-week FRP meet five days a week, 6 hours each day for concentrated physical therapy, medical treatment and counseling.
PainCare of San Diego also has an Early Intervention Return to Work Program designed to help the patient who is less than one year into pain treatment return to work and to independent activities outside of the home. Using the multi-disciplinary approach of the FRP, participants are seen on a shorter scale, three days a week, three hours per day for five weeks.
Ruth H.


"I have nothing but good words to say about the services provided by PainCare of San Diego. The medical staff are truly top notched professionals, and they all go out of their way to provide excellent care to their patients. I recently completed their Functional Restoration Program, and I am truly a better person for going through that awesome program. Â This extraordinary experience will be forever embedded into my fond memories, and I am so happy to have been the recipient of such excellent services."
Maureen G.


"From the staff to Dr.'s It was a great 8 weeks. I couldnt walk very far without pain, shortness of breath when I started. Paincare taught me what I needed so I could walk. The FRP program is one that workers comp should send people to first. This FRP program encompasses everything from strengthening, nutritional needs, vocational skills, to therapy. I really have to say THANKS to Paincare Clinic for maybe not getting totally rid of my pain but I am learning how to deal cope and Function as a person again."
Seth S.


"The staff at Pain Care of San Diego was extremely understanding and empathetic as to how we in the chronic pain program felt. The FRP program helped with more than the physical pain, the therapies and education classes were great. A very big thank you to Mera and Yadira for putting up with us."
Jorge C.


"For the past 10 years I have suffered from chronic pain due to an injury to my lower back from L1 to L5 and I was recommended this Functional Rehabilitation Program and I am very happy and amazed by the great change I have had since I started this program. I remember the day I started, I was quite skeptical, but with the passage of days I saw positive results; I have improved my mobility and above all to understand how to deal with depression and chronic pain and even one thing about nutrition, rules about worker's comp and vocational rehabilitation. This week I finish the program and I am very grateful to all the great team that has treated me in an excellent way. Sincerely many but many thanks to all this great team."
Start Your Journey To A Pain-Free Life
Call us at (858) 202-1546
Providing Multiple Approaches
to Relieve Your Pain
Promoting Holistic, Natural Treatments
Comprehensive Treatment plans to Alleviate Pain
Covered by Most Insurance
State-of-the-Art Medical Equipment